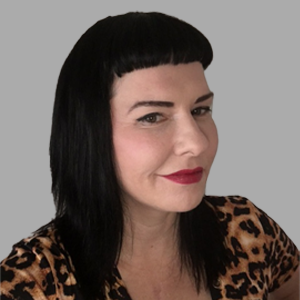 Magic HairTM was created following my own hair loss journey, starting in my 30's. It really affected my confidence, so I tried every treatment, program and remedy you can find – every vitamin, spray, shampoo, brush, hair dryer, hair towel and even laser cap. Conservatively, I estimate that I would have spent more than $15,000 over four years. As anyone who has gone through hair thinning and hair loss would tell you, most of these "fixes", just aren't worth your time. Yet I still purchased them all in desperation. I learned the expensive way, there is no fighting your genes!.
Magic HairTM is more than just a business for Nova (Founder of Magic HairTM). It's the expression of her drive to help you gain back your confidence and start living again. Before founding Magic HairTM, Nova spent all her time and money trying to find ways to conceal her hair loss. Pushing back against the hopelessness she felt after each faulty fix, her dedication (and plenty of trial and error) led Nova to finally re-discovering her confidence.
Fuelled by passion and enthusiasm, Nova's innovative cosmetic hair loss solution became her way to share her newfound happiness with those who need it most. With years spent researching and testing, Nova's experience and guidance promises real – and most importantly, affordable – results for people just like her on their own hair loss journey.
I've done the research and tried it all. At the end of the day, I've found only one solution that works for me. I want to share it with everyone experiencing the same problems as I was. My goal is to cut through the rubbish and help Australian men and women keep the appearance they love and save their money at the same time.
Magic HairTM fibres
While I thought that keratin-based hair fibres were the best option available for me, they came with their own set of problems. I brought cotton-based Magic HairTM to the market as an affordable alternative that achieves more natural results. I will continue to add to the Magic HairTM range, but never gimmicky products to take your money like the others. If it doesn't work on me and my dedicated testing team, I won't be selling it. Guaranteed!
Shop Magic Hair